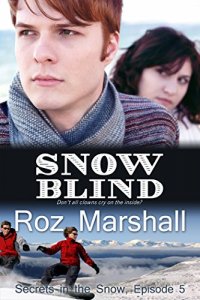 Callum Johnstone discovered early on that when you're challenged in the height department, humour is the easiest way to deflect unwanted attention. Working for White Cairns Ski School in Scotland, he's found the love of his life — but she has him placed firmly in the 'friend zone' and it's easier to make her laugh than risk telling her how he really feels.
Debbie McNeill knows that if she can just pass her instructor exams and lose a few extra pounds of weight, she's bound to meet her tall, dark and handsome Mr Right — just like in the romance novels she loves to read. But so far, life hasn't emulated fiction and her love-life has been a non-starter.
When a competition gives Callum the chance to shine, he's torn. He has to decide whether to run away and mend his aching heart, or stay and give love one final chance.
Please note:
British English spelling and grammar This is a clean romance with 'closed door' scenes, suitable for ages 16+ The novella has approximately 30,000 words or 120 pages
"Snow Blind" is the 5th novella from the "Secrets in the Snow" series about a Scottish snowsports school
Whilst this is a stand-alone book, you might enjoy reading the series from the first episode, "Winter Arrives".