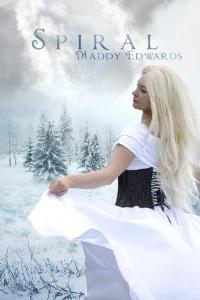 The Sequel, Spiral of Silver, out now!
Sixteen-year-old Natalie Monroe lives a normal life with her dad and her new stepfamily, going to school and hanging out with friends. Nothing out of the ordinary ever happens to her.
For most of her life she has been in love with her best friend Jackson Cage. When she's around him, she's happy.
Then Pierce Jeffry comes to town. If being around Jackson makes her happy, being around Pierce makes her knees weak. The only problem is that he's keeping a massive secret, one that he doesn't want her to have anything to do with.
But being in love with two hot guys is the least of Natalie's problems. Pierce is a descendant of a powerful and mythical race, and Jackson has a secret of his own. Now Natalie has choices to make and her very life hangs in the balance.