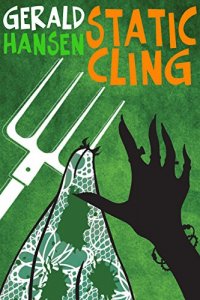 PLEASE NOTE: Although this book is part of the IRISH LOTTERY SERIES, there is no cliffhanger. It is true that the characters get older as the series progresses, but each book is a complete story, and can be enjoyed without having read the previous book.
How can a mother prove her love? Is Fionnuala Flood even capable of it?
Her husband Paddy, her mother Maureen and her brood of seven children have finally had enough of Fionnuala's acid tongue, casual corporal punishment and delinquent housekeeping. She's banished from the family home and must live, exile-like, in a dilapidated trailer on the outskirts of Derry, N. Ireland. Fionnaula's desperate to inveigle her way back and will stop at nothing to rule the roost once again.
She thinks her new job at the dry cleaners will be a breeze: short changing customers and adding to her wardrobe. But when an armed robbery during her shift leads to the death of beloved pensioner Mrs. Ming, Fionnuala's one-time babysitter, the police investigation unleashes dark secrets that threaten to make a heart grow in Fionnuala. These secrets will either bring her closer to her estranged family or tear them apart forever.
Always on the receiving end of her mother's scorn, newlywed Dymphna is struggling with three children under five and a marriage to Rory Riddell, a man from the swanky side of town. It's a community alien to poor, clueless town tart Dymphna. When her mother-in-law (and Fionnuala's boss) Zoe starts to doubt the provenance of Dymphna's children, she starts to investigate. And discovers more than she bargained for.
Bestselling author Gerald Hansen's fifth book pits the hand-to-mouth struggles of the audacious and gritty Flood family against the snobbish entitlement of the Riddells. And the sparks fly. Throw into the mix the return of a contestant from the Survivor-like Safari Millionaire, some shocking ancestral DNA results, and Fionnuala's plan to rejoin the family home and save the world from evil with an eighth Crusade, and Static Cling is another hilarious ride–part roller coaster, carousel and ghost train–that will leave you gasping, wincing and, most of all, laughing. Will a heart at long last grow in Fionnuala? Who killed Mrs. Ming? Read and find out.