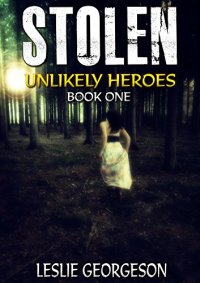 The past and present collide for world-renowned horse trainer, April Huntington. A serial killer craves women who look like her. FBI Special Agent Nick Miller fears the killer has targeted April. He must convince her of the danger she's in before the killer adds her to his collection. But will she even see Nick after he broke her heart six years ago? Nick vows not to let anything happen to her—all the while wondering if he can save her before it's too late.
Although April promised herself she'd never forgive Nick for what he did, his unexpected return makes her long for what could have been. Nick, too, battles his desire for April and his own scars from their past. If they both survive this obsessed sociopath, can they overcome the hurt and betrayal that has kept them apart for so long?
NOTE: All books in this series are loosely connected stand-alones. Each book is a full-length novel with a conclusion (no cliffhangers at the end).