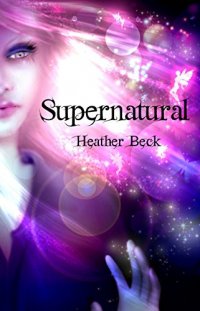 Enter a world where anything is possible.
Heather Beck presents Supernatural, an anthology of magic and secrets.
Black Magic Wish

A curse, cast thirteen years ago by a black magic witch, causes chaos for the unfortunate Jamie Banks.
The Amazing Amber Cook

Strong, smart and independent, Shane's new friend would be perfect if only she wasn't an alien.
Jupiter's Revenge: An Amber Cook Sequel

After being abducted by an alien, Shane must devise a tricky plan in order to escape.
Revenge Of The Fortune-Teller

The magical life of Sage Michaels is revealed when she becomes a fortune-teller's assistant at the local carnival.
Home Grown Flowers

The Walker sisters have an unsettling secret, but when Bridget discovers the truth, will anyone believe her?