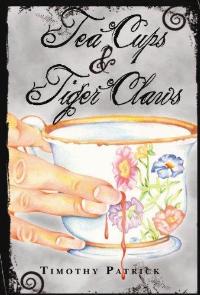 When identical triplets are born in 1916, newspapers from
across the country cover the story, and the babies become little celebrities.
Unfortunately, this small portion of fame leads to a much larger portion of
parental greed, and the triplets are split up–parceled out to the highest
bidders. Two of the baby girls go to live in a hilltop mansion. The third girl
is not so lucky. She ends up with a shady family that lives in an abandoned
work camp.
Identical in appearance and with the same blood in their veins,
the sisters should have also shared united destinies. Instead, those destinies
are thrown to the wind, and the consequences are extreme–and very
visible–because the girls grow up in a small town where every detail of their
lives is witnessed, deliberated, and judged.
"Tea Cups & Tiger Claws" explores wealth and poverty,
jealousy and conceit, and is ultimately a story about deadly ambition and how
it once again will throw the sisters together. It's a journey that spans fifty
years, three generations, and the perilous gulf between the rich and the poor. Along
the way, you'll marvel at the opulence of a mansion where presidents are
entertained, and you'll walk cautiously through a shanty town that harbors the
forgotten. So get ready for the unexpected, and let "Tea Cups & Tiger Claws"
take you for a ride down the crooked byways of this captivating thriller.