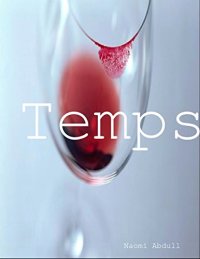 Kitt Jones, a forty-something manager of a temping agency finds her office in danger of closure during the economic downturn. Regional manager Steve Ellis gives her a contract to manage, a lifeline, which if successful would change her fate.
The contract is a success thanks to the efforts of her team of temps, Shawna, Esther, Natalie and Krystal. However on the eve of the celebration, happiness soon turns to sorrow when Kitt's limp body is found by Shawna, an empty pill bottle indicating suicide.
Confusion and chaos abound as the women contemplate her reasons for wanting to end her life. Their bewilderment ensues when upon regaining consciousness, Kitt is adamant that she didn't, but unable to remember what did happen.
As Kitt sets out trying to determine the events of night, both hers and the lives of her temps begin to unravel.