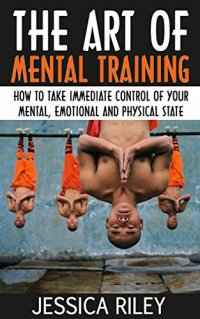 The art of mental training: How to take Immediate Control of Your Mental, Emotional and Physical State
Free bonus inside! (Right After Conclusion) – Get limited time offer, Get your BONUS right NOW!

Do you ever feel in need to strength of the mental aspect of your life?

Did you ever thought you would like to improve your endurance if you only knew how?
This book explains the meaning and power behind the art of mental training. Mental training is a growing tool being used among athletes to significantly improve their performance. It looks at how the mental state and well-being of an athlete can lead to the attainment of success while operating at peak performance.

Mental training includes an understanding of mental skills, and how they can be molded to lead to success. These mental skills are found in mental and emotional states, and being able to control these states means that the athlete is much closer to their goal attainment.

The book is divided into five chapters which cover the following: –

• The Objectives of Mental Training

• Take Control of your Mental State

• Take Control of your Emotional State

• Take Control of your Physical State

• Know your Limiting Mental Barriers

Get your copy to discover how you can master the art of mental training, and thereby improve your performance in the sporting field.
***Limited Edition***

Download your copy today!