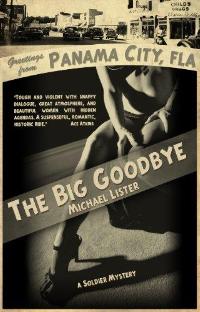 Top - Reviews - Update Details
"Michael Lister has the world of Florida Panhandle noir all to himself. Tough, violent, and hard-boiled, This novel of obsession and suspense will remind you of Raymond Chandler, Graham Greene, and why you started reading crime novels in the first place." John Dufresne
Someone is following Lauren Lewis.
She ducks into the office of PI, Jimmy "Soldier" Riley, not to hire him, but to find out if he's the one following her. Back when they were lovers he told her if he ever decided to, she'd never know he was there.
It's1940's Panama City, Florida. The world is at war, and the growing panhandle paradise is doing its part. Tyndall Field is training pilots. Wainwright Shipyard is building battleships. The Naval Section Base is protecting vessels in the Gulf. The Dixie Sherman Hotel is hosting celebrities such as Clark Gable. Harry Lewis, a wealthy banker, is running for mayor, unaware his wife is running for her life.
With a secret to hide and a husband running for mayor in a city exploding and expanding like no other time in history, Lauren doesn't want trouble, but she's about to get a double-barrel full of it. Only one man can help her, and though it might destroy him, he doesn't mind. Better to die than be the walking wounded.