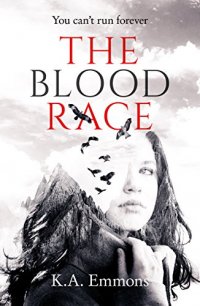 Free on 12th - 13th Aug 17



or borrow free on Kindle Unlimited.
No reviews yet.
He's spent his life running from who he is. She's been trying to escape her past for 100 years…
Born with unexplainable abilities he struggles to control, college student Ion tries desperately to integrate into his new school and finally put his dark past behind him. But after making a serious enemy, which leads to an accidental rendezvous with the mysterious old man next door– and his hauntingly beautiful but troubled young protégée Hawk, Ion realizes his life will never be normal again.
Late one evening, Hawk drags him by the hand into a closet-turned-rabbit-hole to an extra dimension, and Ion finds himself stumbling involuntarily into a secret society of training for "anomalies," teenagers with a special set of abilities. Just like him.
As they train to become Protectors of future Earth, battling each other as well as their own demons, both Ion and Hawk begin to realize that they are far more alike than they realized. Unsettlingly so.
When the Dimension is shaken by an unthinkable betrayal, will an ancient prophecy bring Hawk and Ion together–or will a deadly threat hidden in plain sight cost them both their powers… and their lives?
________________________________________
What Early Readers Are Saying:
"Unique and brilliant. Everyone needs this book in their lives!"
"This novel blew me away."
"By the end of the book you will feel like you just been on a great adventure that just got started."
"This book is very fast paced and filled to the brim with beautifully written descriptions and great characters. Think X-Men meets Miss Peregrine, but in a fresh and exciting new twist. It reminded me of a modern, sci-fi, teenage Narnia."
"If you like thrilling adventure stories with some super powered characters this is for you!!!!"
"This is far beyond a good book; this is the best book I've ever read!"
"THE WRITING STYLE WAS GORGEOUS. I was in awe of the beautiful prose that pulled me into the story and was SO PROFOUND."
"Fans of The Hunger Games and Divergent will be blown away with how K.A. Emmons takes sci-fi/fantasy to the next level!"
"It is rare to find YA sci-fi with anything deeper than the surface as far as themes go (at least not good ones) and The Blood Race packed full of meaning and deeper layers while maintaining its integrity as a story."
"After that cliff hanger I'm dying for more!"