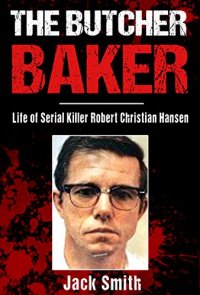 Robert Hansen, a baker from Alaska, hunted down his victims without mercy. He did the unthinkable, making hunting much more than a sport…
Download FREE with Kindle Unlimited!
Robert Hansen, dubbed the ?Butcher Baker,? killed at least 19 women. Taking the crime escalator to the top, Hansen went from petty thief and arsonist to rapist to serial killer over his lifetime, all while maintaining the facade of a shy and gentle family man. He was a baker in Anchorage, Alaska, a husband, and the father to two children. But there are at least 30 women who lived through the horror of being kidnapped, raped, and abused by Hansen?and at least 19 who did not survive their encounters with the hunter at all.
Read on your favorite devices such as Kindle, iPhone, iPad, Android cellular phone, tablet, laptop, or computer with Amazon's free reading Kindle App.
Scroll back up and click the BUY NOW button at the top right side of this page for an immediate download!