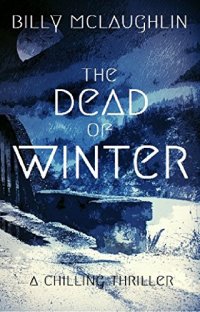 Bargain on 9th Dec 18



or borrow free on Kindle Unlimited.
No reviews yet.
Sometimes the truth is closer to home than you know…
When little Archie Miller is taken from his cot, the clock is ticking for Detective Kevin Wallace to return the baby to his devastated mother. At first it looks like the act of a teenage girl who just wants attention.
However, Wallace discovers there's something more sinister at play in this brand-new novel from the writer of 'Lost Girl' and 'In the Wake of Death'.
The small community begin to point the finger in another direction. Anything to divert eyes away from the secrets and the lies that they themselves are caught up in.
What really happened to Archie Miller and what lengths will a parent go to when protecting one of their own?
What reviewers have said about The Dead of Winter:
"Wonderfully fresh and intriguing"
"Fast paced with lots of twists and turns"
"The author has a truly suspenseful style"
"Explores the difference between adult and child morality"
"Utterly compelling"
"Very realistic"
"I imagined it could easily find its way to the big screen or TV"
"A great read that lifts the lid on contemporary British society"
"An explosive ending which tied everything up"
"A gripping thriller, a psychological study and a philosophical commentary"