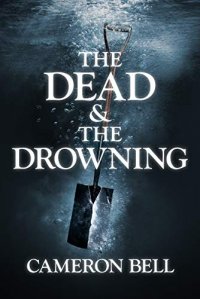 Bargain on 4th - 8th Jun 19



or borrow free on Kindle Unlimited.
Top - Reviews - Update Details
For Police Sergeant William Cutter trouble is in the blood.
A rough, unyielding street cop accustomed to violence and jaded by the ugliness of his work.
Cutter takes a brave but reckless stand against a vicious thug and is thrown to the wolves because of it.
An ambitious Inspector relegates Cutter to an office pushing files, while he tries to hang him out to dry. With his wings clipped and the death of his wife weighing heavily on his mind, Cutter spirals into a deep funk.
His world coming apart he attempts to escape his troubles in Iceland ? a once shared dream.
Whilst trying to drown his sorrows in a Reykjavik bar Cutter meets Toni, an alluring American tattooist with something to hide – a secret kept for a thousand years. Sharp, striking and exciting she hooks Cutter's attention and fuels his need for action with a night of intrigue, seduction and violence. Together they embark upon on a thrilling cat and mouse adventure across the rough and rugged terrain of Iceland.
What are the men after and what is Toni hiding?
What is Cutter caught up in and who can he trust?
Pushed to the margins, does Cutter cross the line, or should a line crossed be the least of his worries?
The Dead & the Drowning – a white knuckle adventure with hidden depths.