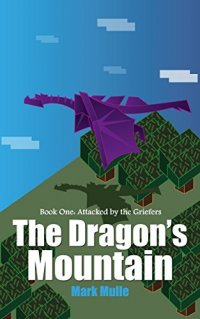 GENRE: Children's Adventure
Book One: Attacked by the Griefers
Mike, is living a peaceful life on his newly built farm, after defeating the evil Herobrine and saving the world of Minecraft from falling under his dark reign.
But Mike's peaceful existence is shaken up by two of his friends that up until that moment, he thought he had lost. Jerry, Mike's best friend and his former enemy, turned ally, Micah, bring Mike news of a far away mountain that holds an unimaginable treasure.
It doesn't take long until Mike is convinced to embark on an adventure alongside his two buddies.
What awaits our three young Minecraft questers in their new journey? Find out in "The Dragon's Mountain, Book One: Attacked by the Griefers.
Author's Note: This short story is for your reading pleasure. The characters in this "Minecraft Adventure Series" such as Steve, Endermen or Herobrine…etc are based on the Minecraft Game coming from Minecraft ®/TM & © 2009-2013 Mojang / Notch
Other books in this thrilling Minecraft series

*Book 2*

http://www.amazon.com/dp/B00R1G2K2W/

*Book 3*

http://www.amazon.com/dp/B00R1G2JWS/