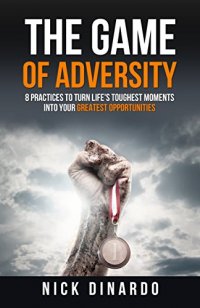 We're too comfortable. Growing up, we're all taught that the best situation is the one where everything goes according to plan. Adversity is something to be avoided or, at the very least, tolerated.
This book is here to tell you the opposite.
Adversity is the ultimate opportunity to learn and grow. In fact, it's the key to unlocking success, if only we can learn to embrace it and apply its lessons constructively. By diving into the stories of some of the greatest athletes, coaches, and sports figures of all time, this book will explore the common thread that brings them all together: using hardship as fuel to unlock opportunity.
By breaking down the eight characteristics that we need to cultivate to make the most of adversity, this book will be your guide in leveraging your challenges into the critical life skills necessary to thrive.