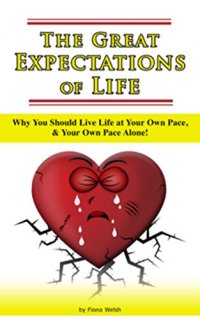 Bargain on 29th Apr 17 - 3rd May 17



or borrow free on Kindle Unlimited.
No reviews yet.
What is your take on life's expectations? Do you feel comfortable with them? Are you pressured by them? Do you even know what they are? Whether you realise it or not, you are probably being coaxed towards reaching a certain socially acceptable goal in your life, be it getting married by a certain again, having children by a certain age, or reaching that golden career milestone – the promotion. 
But, stop to think about it – do you really want these things? Or, is it society telling you that you have to go for them? The Great Expectations of Life explores these so-called life expectations, and takes you on a journey towards enlightenment. Who made these rules? Who says you have to be married by the age of 30? What happens if you're not? Do you turn to stone? No! 
Shed these expectations and look forward a life of going with the flow – believe me, the flow is much more fun!