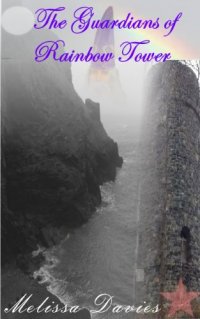 On the outskirts of the holiday camp Brightsea in the North East of England lies a mysterious tower. Thought to be long abandoned, nobody pays any attention to the derelict old turret.
Until one Summer that is.
Wilfred, Emma and Pete Winterthorpe are enjoying a holiday at BrightSea with their parents when one night, they are awoken by a mysterious rumbling accompanied by unusual lights shining from the top of the ancient, ramshackle tower. What, or rather WHO they discover there, soon leads them into an adventure they could never have expected.
Their quest takes them into magical places they never knew existed, to meet people and animals they would never have imagined in their wildest dreams.
Follow them on their journey to meet a talking badger, the Sky Witches and the Undersea Pirates, and try to guess which majestic creature they will finally meet in the heart of the coastal caves.
Will they complete their journey in time to stop a dreadful fate befalling BrightSea?
~~~~~~~~~~~~~~~~~~~~~~~~~~~~~~~~~~~~~~~~~~~~~~~~~~~~~~~
Reminiscent of the hearty, innocent adventure stories of Enid Blyton, this book would appeal to children of about 10+ but to adults too, particularly those who are nostalgic about the holiday camps of their youth! The Guardians of Rainbow Tower is set in the 1950s but is written as accessibly as possible whilst remaining in keeping with the way things were done and said during that time.
It is a light, short read with a total of just under 28,000 words and it is split into 17 chapters, providing a little adventurous escapism from the modern world.
BrightSea is a fictional location, but based on holiday camps from the 1950s.
No swearing, violence, or anything inappropriate for any age group.
The author's previous works are also available for Amazon Kindle.

– The Song of the Mermaid

– The White Rabbit Mysteries