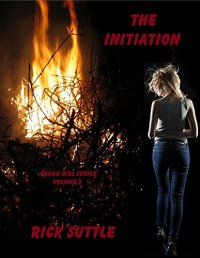 Bargain on 2nd - 6th Aug 22



or borrow free on Kindle Unlimited.
No reviews yet.
It's mid-August. Deb Cummins and three friends are on their way home to Lexington, Kentucky, after a rodeo in Northern Ohio, where Deb won second place in barrel racing. Deb takes a wrong exit and runs out of gas on a dirt road near a cow pasture. Shortly after the women discover they have no cell phone service, they hear someone scream.
The women leave the vehicle and horse trailer and set out to locate the source of the scream. After strolling along a dark, deserted path, they spot a raging fire in the distance.
As they approach the fire, they discover a group of robed figures chanting. The women soon get entangled in a web of violence with some local high school girl bullies. Except these gang members are out to kill them when they interrupt an initiation that went bad, leading to the death of another woman.
Outnumbered six to four, one woman gets trapped in an abandoned stable, as the obese gang leader plans her murder. But she must first find the other three women who have traipsed off in search of weapons.
In another epic struggle, as in the first "Tough Girl" volume, "Cowgirl Down," Deb and her friends must fight these vicious tough girls with extremely brutal consequences to survive.