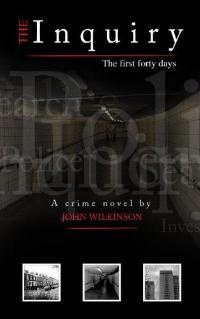 'The Inquiry' is book 1 in an epistolary trilogy. Book 2, Sci-fi novel 'The Aftermath' is due in 2014.
Product Description

When a teenager goes missing off the crime laden streets of Liverpool, the police investigation and local media fascination will uncover more than just the truth.
Book Description

Told through a series of newspaper reports, 'The Inquiry' is a unique crime story focusing on a family's desperate search for their missing daughter. Part police procedural, part courtroom drama, 'The Inquiry' takes a critical look at the police investigation and their relationship with the local tabloid press. How far can you bend the law before it breaks?
About the Author

John Wilkinson is a writer / illustrator from the UK. His previous work include the children's book 'Magnificent Adventures of Danny' and his educational reading book series 'Ben and Hassan.'
PLEASE NOTE: This is part 1 of 'The Inquiry.' To get the full story, search for 'The Inquiry – The complete story.'