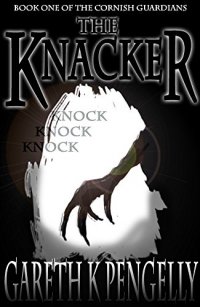 Free on 23rd Sep 18



or borrow free on Kindle Unlimited.
No reviews yet.
"Ice-cold fear flooded Kyle's stomach as the four of them froze. Slowly, ever so slowly, they turned.
There, behind them, so close, so very close in the confines of the tunnel, the creature hissed, the sound that of shifting sands and cracking stone as it rose to its full, terrible height; the length of its monstrous, gangly limbs barely fitting in the claustrophobic space.
This. This was the Knacker. There would be no discussion. There would be no rapport. There was only hunger. There was only inhuman malice and cold, merciless death. For they knew now what tribute it demanded…"
A Knacker, an ancient spirit of the Cornish tin mines has been roused from its decades long slumber with one thing on its mind: tribute.
Kyle, a troubled teen, recently moved to Cornwall following the death of his father, along with his three new Wiccan friends, Alice, Lou and Gem, find themselves in the path of the beast as it stalks the quiet seaside town of St Agnes.
Can the creature be stopped? How much blood will be shed before the Knacker is satisfied with its 'tribute'? What is the dark secret behind George, the old handyman who seems to know more than he's letting on?
And what is causing the spirits of Cornwall to stir and awaken after remaining hidden for so long?
Find out in this, The Knacker, first book of the Cornish Guardians series.
———————————-
The Knacker is the first book in the Cornish Guardians series, a companion series to The Graeme Stone Saga. It can be enjoyed easily on its own, though some elements of the plot are explained in the wider story-arc of The Fall to Power and Stone Rising.