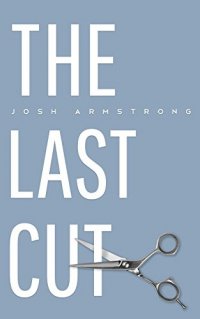 Bargain on 18th - 22nd Jun 17



or borrow free on Kindle Unlimited.
No reviews yet.
Overworked and unappreciated, hairstylist Carmen is about to close for the evening when a stranger enters. She's tempted to refuse his request for a last-minute haircut, but something about him makes her say yes.
As she cuts his hair and makes small talk, Carmen discovers her customer's request is indeed last-minute: filled with despair, the man in her chair, Jude, plans to hang himself from the Maple Park bridge that night. Carmen, battling personal demons of her own, decides she can't just cut his hair and send him out to die.
What follows is an intense conversation as Carmen and Jude dig into their personal lives to reveal secrets both moving and humorous. One plans to end his life, the other to save it–and both have only the space of one haircut to make their cases.
By turns funny and somber, Josh Armstrong's novella The Last Cut is a complex examination of grief and resilience. When Jude leaves Cuttleshark's, his life will either end or start afresh. Which he chooses depends, in no small part, on a crucial conversation with a kindred spirit.