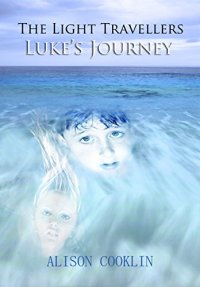 Free on 2nd - 6th Jan 16



or borrow free on Kindle Unlimited.
No reviews yet.
Luke is an ordinary 12-year-old boy who drowns in mysterious circumstances, only to find that he has not died, but has become something else entirely: a sea being called an Eeshu. He can only breathe in water, as he suffocates in the air. Unable to return to his family and life as a human child, he embarks on a perilous journey across the Atlantic Ocean, accompanied by his Eeshu friend Keeya and her grandfather, in his quest to return to human form.
This spellbinding novel takes the reader from Cornwall to the North Pole, across to North America, to the tropical waters of Bermuda, and all the way down to the terrifying depths of the Atlantic Ocean. Here is planet Earth seen from beneath the waves, with all its wonderful creatures, seascapes, its beauty and its dangers.
Will Luke ever be human again? Will he be able to return to his family and normality, or will he remain an Eeshu for the rest of his life? And what unseen terror in the Deep is hunting them? Luke's journey is exhilarating, painful, terrifying and joyful. The longer he remains in Eeshu form, the more conflicted he feels about which world he really belongs to. Does he even want to become human again?
This is a gripping and unusual tale of adventure, friendship, death and spiritual growth. Luke learns the true reason for his drowning, as well as astonishing facts about the history of his planet and the human race.
This is a story that will capture the imagination of children and adults alike.
The novel interweaves reality with fantasy, a human world on Earth that coexists with the watery domain of the Eeshu. It highlights how mankind is damaging the oceans, and the hope that human children, the 'light travellers', can succeed in saving our world.