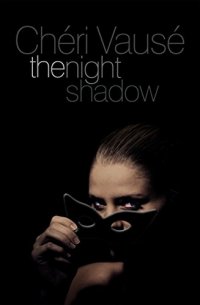 Free on 24th - 28th Jan 15


No reviews yet.
This book appears to be unavailable on Amazon.co.uk at the current time. If this is incorrect, please let us know here
The first four years of the 1960s have been filled with tragedy and violence for Esther Charlemagne; divorce from her abusive, alcoholic husband, the death of her thirteen year-old son, the assassination of President Kennedy, and her battle with breast cancer. None of these events, however, have prepared her for the investigation of her life, into the circumstantial death of a talented young ballet dancer, killed in a mysterious fire. Teamed with her former partner on the New York City Police, Aiden "Mac" McManus, the case will be the first that their fledgling private investigation firm will take on, engaging all the skills learned while detectives on the elite homicide squad of the NYPD. Amid the deception and danger, Esther and Mac are thrown together and forced to face their own demons and their long-buried feelings for each other.
"From the first page, The Night Shadow grabs you with instant fascination, as a serial killer's work pulls you into this journey of intrigue, adding surprise at every turn. Just when you think you've solved the mystery, the author cleverly throws another curve. The story is rife with psychological elements, putting you inside each character's mind, the motives for suspicious behaviors, misinformation, and murder. As the journey progresses, characters change their masks. Good? Bad? Innocent? Guilty? Suspense rises. And the story takes on new tones along the way.

The road to discovery is traveled by two private investigators, former police officers, pursuing the crafty and illusive killer. Esther and Mac are in their familiar realm of activity, but now with more latitude to cut corners and surpass accepted methods of pursuit. They encounter many clues, lies, and dead ends, but are driven by any means to expose the devious killer and stop the seemingly senseless murders. As they attempt to unravel the pieces, their romantic relationship struggles to survive, each with their own inner pain to deal with. Esther's over-involvement with the case becomes a reflection of her personal inner turmoil brought to the surface, and plays an important part in the ongoing turn of events.

As the story unfolds, the author guides you from one character, one suspenseful event, one emotional experience to another¾and another¾and another, changing lives in the process. In places, the story seems to approach resolution, but then takes an unexpected turn, and the journey moves on. And everything might be a clue. But many clues are misleading, and you will finally be brought to a most astounding ending.

In this book, the author presents a fascinating chain of events and, given the many characters involved, you will need to get to know them, for they will turn up again with meaning in the story. Final resolution on this intriguing journey will invite your re-assessment of where you've been, the clues, the surprises, the struggles, the emotional ups and downs you've experienced. And you will re-live much of it before you can put the book down. And you will feel very satisfied and gratified. A read you won't forget."

Marilyn Fowler, Author