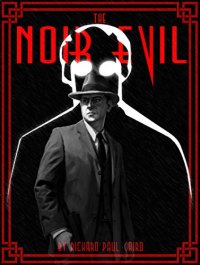 Free on 6th Nov 17



or borrow free on Kindle Unlimited.
No reviews yet.
The terrifying true story of how a mysterious killer terrorized the city of Cleveland during the 1930's and how an embattled Eliot Ness tries to desperately solve the case, not just for his cities safety but also in order to save the ones that he loves.
Ness has been given the new job of Safety Director of Cleveland in order to help root out corruption and organised crime within the corrupt police force, however a mysterious killer known only as The Mad Butcher is murdering the poor vagrants of Kingsbury Run.
Ness is forced to act and puts his best detective on the case full-time whilst he deals with his own dark problems of infidelity and drug addiction. Detective Merlyo finds himself chasing shadows within the chaotic maze like labyrinth of the dilapidated Kingsbury Run area which is also now the chosen hunting ground of The Mad Butcher.
Both men are forced to not only to battle their own individual demons, competing hearts and organised crime but also an opponent the likes of which they have never faced before. An opponent that they cannot reason with or rationally understand and an opponent that desires only one thing, to horrifyingly torture and rip off the heads from his helpless victims whilst they are still alive! A true horror of horrors and a black evil of the purest quality, a Noir Evil!