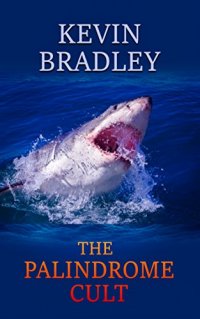 Free on 13th - 15th Nov 21



or borrow free on Kindle Unlimited.
No reviews yet.
Blackmail is a dangerous game. But when the British Prime Minister and the US Ambassador are caught up in it, the situation becomes deadly.
The Palindrome Cult members are fanatical. They will stop at nothing to achieve their aims. But who are they? And who is their elusive leader?
Hedge and Cole must hunt them down, before the government is fatally damaged, and before more people have to die.
This is edge of the seat stuff, full of intrigue and suspense. The plot twists and turns as the story unfolds.
You are invited along for the ride, but will you be able to unravel the secret of the Cult before the ultimate, shocking, twist in the tail?
This is the first instalment in the Hedge & Cole thriller series.
There's a new crime suspense writer around.
This book would sit well alongside your Lee Child and Michael Connelly favourites!
What readers are saying about The Palindrome Cult…..
"A fantastic book, with many twists and turns. I was gripped from start to finish."
"This is a great read, one I couldn't put down. Kevin Bradley is up there with the likes of Scott Mariani, Mark Dawson and Stephen Leather. Plenty of drama, suspense, twists and turns. Don't make me wait too long for the next one."
"Riveting. Great characters, great writing, great story. Excellent use of facts and geographic backdrop. Totally enjoyed it."
"I can definitely recommend this book. If you manage to predict the twist in the story, then you have a better imagination than me!"
"There's a touch of Lee Child about this."