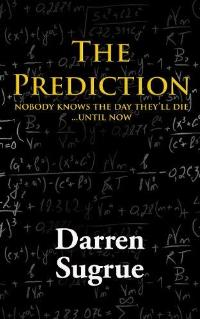 Nobody knows the day they'll die… until now.
Mathematical genius Daniel Geller has developed a formula to predict a person's date of death only to have it rejected by the faculty at Trinity College. Totally devastated he turns his back on the world he once loved.
Twelve years on, Daniel's old professor John Redmond and his wife are coming to terms with the death of their ten-year-old son. Could Daniel's formula have predicated his death? Revisiting the thesis, the professor makes an astonishing discovery: out of the five fellow students whom Daniel used the formula on, one of them died on the exact date predicted by Daniel.
One more is due to die in six days: Daniel's ex-lover Grace.
The professor draws Daniel back into the world of mathematics where he is suddenly faced with the dilemma of allowing someone he once loved to die to be one step closer to proving his thesis and enjoying a prestige he once dreamed of…
Set in the vibrant cities of Dublin and Amsterdam, The Prediction is a powerful story about coping with shattered dreams, the loss of a loved one, and an illustration of just how unpredictable the human heart can be.
http://www.theprediction.co.uk/
Book Trailer: http://bit.ly/159CQbk