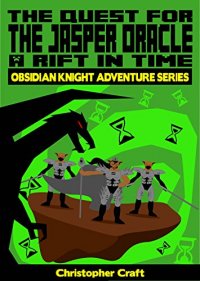 For Honor and The King – The Obsidian Knights Adventures!
Another action packed fantasy with the Obsidian Knights! This Adventure will have your heart pounding as Cor Vos' goes on another exciting quest.
The Obsidian Knights are marching in the Wildhoof Mountains on a simple training exercise when they witness a strange event. A green light has filled the sky near the small village of Bor'Un. From above on the ridge the Knights are unable to help as they see the village overrun by a strange band of unknown raiders entering through the portal that has just opened..
The Commander calls the men to action and they charge the village in hopes of stopping the raiders. In the battle that follows the Commander is badly wounded and many of the villager's children and their food are stolen by the evil bandits. Cor'Vos must take charge of the situation. The village is in need of help but so is the Commander and it is clear that Malikeith must be appraised of the situation. Cor'Vos steps up to lead the men in this trying situation as a chain of events is set in motion that will lead the Obsidian Knights in quest of an ancient Jasper oracle and reveal important truths about Cor'Vos' past.
Have you read the First Obsidian Knight Adventure?
If you have then you know how the excitement and adventure draws you into an alternative reality. Lose yourself in a wonderful world of Fantasy and Excitement!
You don't want to Miss Out! Travel With Cor Vos' and Allaire and the other Obsidian Knights as they battle evil!
You will soon be a fan of the ALL The Obsidian Knight Adventures! mazon.com/author/kids_books_christopher-craft
So What Are You Waiting For? Scroll Up Now and Download This Exciting Adventure Story Today!