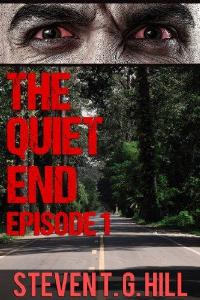 Free on 30th Aug 13 - 1st Sep 13



or borrow free on Kindle Unlimited.
No reviews yet.
Pages: 72
The first episode of the exciting new post-apocalyptic serial…
First came the flash, a massive EMP attack that devastated any electronic device caught within its blast. Cars, phones, watches, computers, lights. Everything in our modern world, gone quiet in an instant.
Then overnight, something else happens. Something terrifying. People change. Their eyes turn red, and they tear anyone apart with their bare hands and teeth who isn't like them.
And they're quiet, opening their mouths in silent screams as they descend on their victims.
Desmond and Michelle find themselves stuck in the middle of nowhere with no way of getting help, surrounded by silent screamers. But they have to get through, they have to get home, hundreds of miles away, to make sure their daughter is safe…
New episodes will appear every two to three weeks, exclusively on Amazon.
Author's note: for those readers familiar with my zombie serial, Hungry Dead, episodes of my new serials are now twice the length of my original Hungry Dead episodes for a more satisfying reading experience!