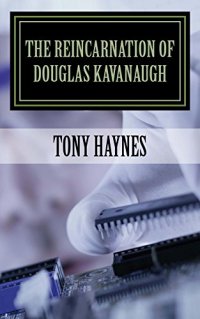 Free on 11th Mar 15



or borrow free on Kindle Unlimited.
No reviews yet.
It turns out; some things are mysterious for a reason. Douglas Kavanaugh discovers this the hard way. As his story unfolds, he faces circumstances which lead him into the political arena. He meets the love of his life. Then ultimately, he is forced into exile. It is from there that he reflects on the journey of his lifetime.
As a young boy, he grew up with a sense that he in some way, shape, or form had been here before. He seemed to know things that perhaps he shouldn't at his age. When his mother died, this life changing event put him directly on course to fulfill his dream. As a research scientist, Douglas incorporated traditional medicine and certain laws and principles associated with quantum physics. The result of which produced a vaccine that cured a particular disease in which an inordinate percentage of the world's population was suffering from.
Unfortunately, the side effect of the cure caused each recipient to become aware of the exact time and date of their eventual death. There was nothing anyone could do to change how they would pass on from this life to the next. As you can imagine, this bit of privileged information turned the world upside down. War raged and unparalleled panic ensued. Husbands turned against wives, brothers against brothers, and so on. The consequences of this knowledge made Douglas a hated individual. But time does heal a multiplicity of wounds. Thus the day came, when not the quantity, but the quality of life was more important. And appropriately, to live to the fullest became a person's only option.
Through Douglas's endeavor, the question and the quest were unquestionably answered and heeded. Even now, years later, he is remembered and revered as the man who brought new meaning to the catchphrase that caught on. Which of course was: 'It Will Set You Free.'