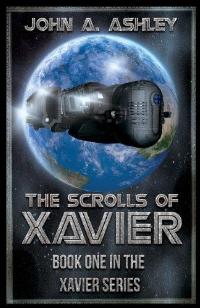 Also Available as:
Print Edition

In the year of 2067, a new world is discovered amidst the dark expanses of the universe. Harvesting the resources of this vast planet, known as Xavier997, may be the only hope a post-apocalyptic Earth has for survival. Upon arriving, however, the explorers of this promising new world soon discover that the treacherous and, most shockingly, inhabited realm of Xavier may also lead to mankind's final undoing.
In order to shed light on the dangerous secrets of this world, Captain Michael Dawn must lead a team of earth's most skilled soldiers across its globe in search of five mysterious items known as the Scrolls. What seems like a routine mission, however, goes terribly wrong as Dawn and his team quickly realize that Xavier does not give up her treasures without a fight. To find the Scrolls, Captain Dawn must risk everything, including his love, his career, and his life.
Without the Scrolls, mankind's final hope is lost. With them, it might be even worse.