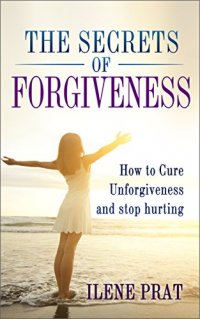 This book contains proven steps and strategies on how to beat your anger and forgive the people that have wronged you, and to live a life of peace!

In This powerful book you will learn
The nature of Humans

One can't be forgiven until the person asks for it

People do not understand the damage done to their heart

How to control your Emotions

Only strong people can forgive

Your behavior and other person's behavior

And many more….
The truth is forgiveness is a difficult thing to do. We all need strategies to combat this insidious monster. Unforgiveness can rob you days of your life, if not years. Year after year of suffering with this heavy burden makes life un-enjoyable. Anytime the thought of past hurts comes to mind your whole attitude changes. Isn't it time to put an end to those emotional roller coasters? I say its time. It's time to take back control over your emotions. It's time to live carefree from the pain of the past and those who have wronged you. It's time to learn the Secret of Forgiveness in order for you to give meaning to your life.
Take Action today in helping yourself get rid of unforgiveness. Your life depends on it!
Tag: healing, forgiveness,love, peace, hope,restoration