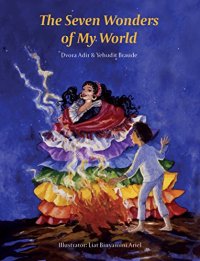 Free on 19th Dec 16


Top - Reviews - Update Details
This book appears to be unavailable on Amazon.co.uk at the current time. If this is incorrect, please let us know here
Ittai was a very special boy, but he was miserable. He felt weak

and frightened, especially around kids in the neighborhood

and at school.

The kids teased him and called him "nerd" and "four-eyes", and

other insulting names. When Ittai couldn't take it anymore he

just refused to go to school. Lucky for him he met Miss Ann and

Mr. Gel.

After their magical meeting, his life changed.

Do you, also, sometimes feel weak and miserable, and forget

how special and strong you really are ? Do you also want to

meet your very own Ann and Gel? If so, come and join Ittai on

his magical journey.