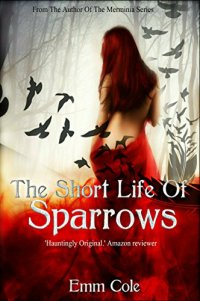 Beneath the light of a full moon, the Nightbloods and Seers are dancing. They are dancing as they await another Awakening, a dream that defines every witch's destiny.
It doesn't matter that the coven is cheering and anticipating her turn into womanhood, because Calli doesn't want any of it. She doesn't want to see the face of the hired hand Isaiah, nor does she desire the pursuits of a very determined Nightblood as she runs from a future with the Ordinary help. She knows that regardless of whether she taps into forbidden magic or not, an Awakening is rumored to hold ultimate power over the Seer who dreams it.
While the other Seers her age are given to their parties, their enchantments, and the lust of Nightblood suitors, Calli must choose how she'll endure the worst of her visions. There may be a way to survive her sleep, but she's not sure she can defeat the truth that will find her when she's wide awake.
Does real love even stand a chance against the darkest of magic?