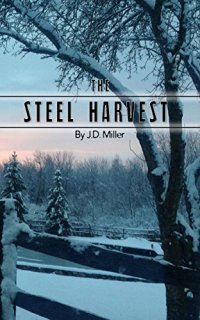 Bargain on 1st - 5th Dec 16



or borrow free on Kindle Unlimited.
No reviews yet.
Also Available as:
Print Edition

Carter is no stranger to the harsh realities of life on the surface. Orphaned as a boy, he spends his days working a trade route along the east coast. Survival is the only goal, a life of solitude the only path available. But all that was before he met "her."
Aligning with a scavenging party out of Boston, Carter sets out on another scrap job. Their goal: the wreckage of a transport carrier from The Shell, a planetary exoskeleton surrounding the planet. There he meets Silvia, the sole survivor of the wreck and daughter of a powerful royal family residing upon the exoskeleton.
Without warning, Carter and Silvia are forced to flee from their former allies, working together just to stay alive. They head west in the hopes of returning Silvia to her home in the sky. However, as greed and betrayal threatens to send them to their graves, these two strangers are put to the ultimate test.
Volume One of The Steel Harvest Series by J.D. Miller.