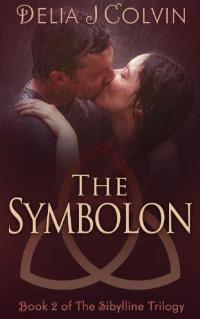 Also Available as:
Print Edition

Can love defy fate?
WHAT READERS ARE SAYING ABOUT THE SIBYLLINE TRILOGY:
"YOWZA! 6 Stars!"

"Love, love, love this book!"
"I have a new favorite author!"
"One of the best books out there!"
******

From bestselling author, Delia Colvin, The Symbolon, is the
passionate second novel of The Sibylline Trilogy that weaves Greek
mythology with a modern tale of eternal love!
For 3000 years, Alex has dreamed of a life with his symbolon, his mortal soul mate. But when they approach the ancient council of immortals for approval of their marriage, they discover that sinister forces object to their union. Soon, they are faced with terrifying threats, including a devastating separation that neither may survive.
THE SIBYLLINE TRILOGY – a love more enduring than life…than death…than destiny.