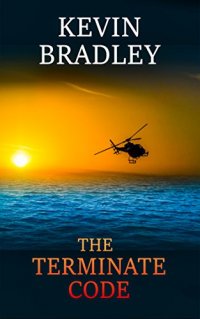 Imagine coming home one night to find that the person you love most in the world has completely vanished.
There are no messages, no calls, and no communication of any kind.
That person has disappeared and you have no idea why.
How relieved would you be when you discover that your loved one is still alive, only to find out that they have been snatched by a ruthless, cold-blooded killer?
But the kidnapper isn't motivated by money, it's much worse than that. He's been fuelled by years of hatred and anger. And now he's come to collect what belongs to him.
This is the 2nd instalment in the Hedge & Cole thriller series.
Cole is a tough ex-military man. He's the sort of person that danger and violence seem to follow, wherever he goes. He can be ruthless when he needs to be. And he often finds the need.
Hedge is a reluctant hero. He is a victim of circumstance, troubled with anxieties and plagued by flashbacks.
Together they must track down a dangerous assassin.
But all is not what it appears to be, and the shocking twist at the end will leave you breathless.
Kevin Bradley once again shows how to mix fast paced action, with suspense and intrigue. This book will have you on the edge of your seat from start to finish.
This book would sit well alongside your Lee Child and Jack Higgins favourites!
The Terminate Code story concludes in this book, but the main characters are set to return in future adventures.
What people are saying about The Terminate Code
"A very clever story, with many twists and turns. I was gripped from start to finish. Not one for the faint-hearted."
"Oh my goodness, this is a shocker! The author pulls you in every different direction, and then just when you think you've worked it out, he hits you again."
"This is a great read, one I couldn't put down. Kevin Bradley is up there with the likes of Scott Mariani, Mark Dawson and Stephen Leather. Plenty of drama, suspense, twists and turns. This author comes highly recommended."
"Excellent use of facts and the many geographic locations. I totally enjoyed it."
"I can definitely recommend this book. I like the fast pace and the interaction between the two main characters. I read this all in one sitting!"
"I was captivated from the outset. It's written in an interesting style, and the book goes off at a fast pace. If you like Jack Higgins, then you'll love this novel."
"There's a touch of Lee Child about this."
Special Offer!
For a limited time only
The following eBook is available at a low price
The Transamerica Cell
(Hedge & Cole / Book 3)
Price – $1.29 (UK 99p)
Follow or paste the link to buy now … www.amazon.com/dp/B0748M7399