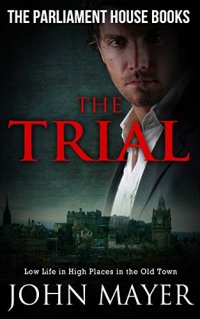 An urban legal/crime novel set in the beautiful Scottish city of Edinburgh.
Part I of The Parliament House book series
When Glaswegian Brogan McLane completes many years of university education and legal training he crosses that great divide from Glasgow to Edinburgh. 'Called' to the Bar of the Scottish Supreme Court, he becomes a member of the most prestigious club in Scotland; The Faculty of Advocates in Parliament House.
When High Court Judge, Lord Aldounhill, is found dead after a transvestite party in his sumptuous home, those who know the killer close ranks and need a scapegoat – who better than 'outsider' Brogan McLane?
Out on bail with his career on hold, McLane and his band of blood brothers in the Calton Bar in Glasgow need to get ahead of their enemies or McLane will go down for life after Trial. But every time they discover a piece of evidence, it seems there is a mirror image to contradict it.
Through the murky world of Russian controlled transvestite hotels and with some unexpected police and judicial help, McLane battles against 'Low Life in High Places in the Old Town' until the killer is found.
But well protected and knowing all the tricks, will the killer ever stand trial in Parliament House
Get your copy of The Trial Today!!!