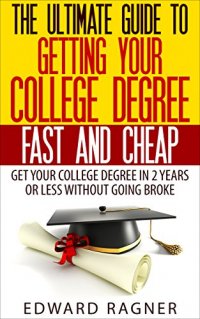 This book is about a little known technique that I used to get college credit that allowed me to get my 4 year degree in as little as 2 1/2 years, you can probably do it faster than that if you are truly motivated. In addition, this book will also teach you other techniques to cut the cost of getting college credit and your degree by 85%, guaranteed.
I have used these techniques very successfully in attaining enough college credit for my 4 year degree, very cheaply, and in some cases, free! I have used techniques and I believe anyone who reads and follows the instructons given in the book can do the same.
All resources needed to get college credit accomplish all of your education goals are also given in the book. This is the absolute fastest and most economical way to get your degree……guaranteed!