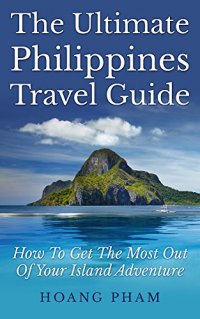 Is the Philippines peaking your interests?
Are the 7000 islands in the Philippines making you curious and are you wondering what's so special about these islands? I had the same thoughts
One of the things that are so widely and diversely available is the food. There are just too many types of dishes for you to try and this guide have listed only a part of them.
With "The Ultimate Philippines Travel Guide", you'll get an idea of which cities and regions are must visits.
Disclaimer: Since this is a quick guide, this Travel Guide is intended to give you inspiration when planning your travel itinerary.
Travel The Philippines By Boat, Plane or Jeepney
There is so much to discover in the Philippines and the exotic scenic spots are unrivaled by other countries in Asia. Next to visiting the big city Manilla, search for the best beaches, mountains, rivers and lakes in the remote regions and islands.
You'll notice the hospitable and loving people of the Philippines whenever you try to interact with the locals.
No matter if you're a foodie, wants to see make scenic pictures or are traveling to meet nice people, these islands will be an adventure for you.
Plan Your Philippine Trip Right Now
"The Ultimate Philippines Travel Guide" will help you compile that list of what you should see, feel, taste and experience much faster than going through a bunch of websites, forums or lengthy books.
Inside this guide, you'll discover:
Budget And Luxurious Options Of Your Stay

Ways For You To Travel From Island To Island

A Mix Of The Philippines Cuisine In Restaurants, On The Streets And At The Markets

The Culture Sights And Stories From This Island Nation

Awesome Adrenaline Kick Activities You Should Explore

The Major Clubs, Bars And Nightlife To Visit

A Bucket List for You to Tick Off
Would You Like To Learn More About Philippine?
Download now and go plan your travel.

Scroll up to the top and click the buy button.