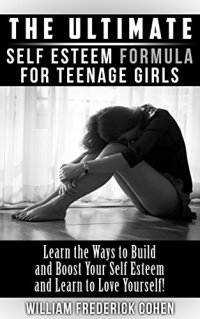 All of us face different struggles in life, especially teenagers these days. Teenage life is one of the hardest parts of growing up and most teenagers deal with conflicts like problems with studies, friends and even their love life. These conflicts usually affect them and causing them to lose their confidence. One of the worst things that can happen to them is to lose their self esteem and feel nothing or worthless. And we must admit that teenagers need the most attention we could give.
In this simple yet powerful book, let me help you understand the importance of having self-esteem and why you should be proud of who you are NOW! Let me help you understand different factors about getting to know yourself and the consequences of comparing yourself to others.
In this book, you will learn:
Importance of Having High Self-Esteem for Teenage GirlsTaking Care of Your Mind and BodyGet to Know Yourself and Be Proud of Who You AreStop Comparing Yourself To Others!Why You Must Stop Negative Self-talk
Then Hurry, Download Your Copy Now!
Hurry! For a limited time you can download "The Ultimate Self Esteem Formula for Teenage Girls" for a special discounted price of only $0.99. Just scroll to the top of the page and select the Buy button.