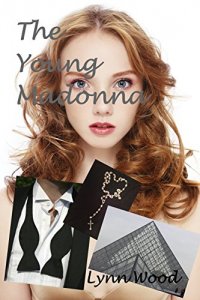 Free on 2nd - 4th Jul 16



or borrow free on Kindle Unlimited.
No reviews yet.
Also Available as:
Print Edition

Aspiring artist, Mary Elle McGann has a haunting encounter with the Young Madonna she recreates on canvas and suddenly finds herself swept atop the glittering heights of the international art scene where she plunges into a reckless affair with a wealthy Parisian collector.
To Mary Elle it feels as though she's stumbled into the pages of a fairytale where all her dreams are suddenly impossibly possible. She's sought after, feted, and acclaimed as the next great American artist.
Too late, Mary Elle is reminded that all fairytales have a dark side.
In over her head, and unsure who she can trust, she pursues the answers to the growing mystery confronting her across Europe to the Holy Lands, and finally to Rome where the darkness she fears turns to violence.
Terrified, she must decide between continuing her work or retreating to the safety of her former ordinary life. Is her art a miraculous gift or a dangerous curse?
If she abandons her art, does she still stand a chance at her fairytale ending with Luc?
Could she have one only at the sacrifice of the other? Must she choose then? And would that choice tear her apart?