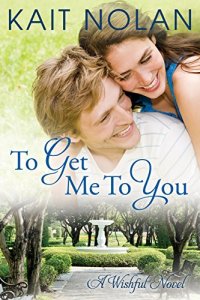 Will a city girl and a small town boy find love in this David vs. Goliath story with a side of grits?
An engaging small town romance novel that will appeal to fans of Candis Terry's Sweet, Texas; Jill Shalvis' Lucky Harbor; and Ava Miles' Dare Valley.
Just a city girl, living in a lonely world.

Displaced Steel Magnolia Norah Burke doesn't know the meaning of failure. But when she threatens to blow the whistle on some shady business practices at her Chicago marketing firm, she gets fired fast as all get out. Licking her wounds, she heads back below the Mason-Dixon for a little home-grown Southern comfort.
Just a small town boy.

With his iron-clad Mississippi roots, Councilman Cam Crawford is a man who values tradition, preservation, and the love of a good dog. When a big box warehouse store tries to capitalize on his hometown's economic downturn, it seriously burns his biscuit. He's not about to let anyone's ambition destroy what he holds dear.
A David vs. Goliath story with a side of grits.

This unlikely pair just might be the perfect allies–in war and out. But as the battle to stop GrandGoods heats up and sparks of attraction turn to something more, will Norah's bigger-picture perspective go with Cam's "keep it as it is" attitude? Are they meant to be like biscuits and gravy? Or are they just as wrong as un-sweet tea?
Books in the Wishful Series (May be read out of order):
Once Upon A Coffee (short story)
To Get Me To You (novel)
Be Careful, It's My Heart (novella)
Excerpt:
Cam leaned beside her. "Have you told anybody else?"
"Just you." She flashed a humorless smile. "Somehow, you've become my official secret keeper. I don't know if that's because you're circumspect or because you're one of the secrets."
"The sneaking around we've done the last two weeks isn't what's putting those shadows under your eyes." He skimmed a thumb down her cheek. "Honey, you're not built for keeping secrets. Hanging on to this is eating you up inside."
"I can't come clean about it until I've figured everything out."
"Have you actually been working on that?" he asked gently.
She dropped her gaze. "I've been trying to figure you out."
He tipped her face back up. "I'm a simple guy."
She frowned. "You want people to think you are. You've got this easy, good ole boy, Zen gardener thing going on. But really you're hanging out behind the scenes taking care of everybody around you, all quiet-like, so most of them don't even realize it. Me included. Did you think I wouldn't notice? Nobody takes care of me, Cam."
He braced himself, scrambling to think of some response that would make her see that it had nothing to do with him thinking she wasn't capable of taking care of herself.
She laid a hand over his heart. "Most people assume I don't need anything or anyone. I've got years of experience proving exactly that. It means a lot to me that you see that I'm not invincible, that you'd do what you can to lighten the load in such a way that it's supportive rather than overbearing. But until I figure out some direction, I'm kind of stuck in the stewing portion of the process."