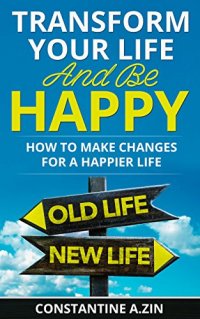 Bargain on 18th May 18



or borrow free on Kindle Unlimited.
No reviews yet.
Are you happy?
Do you want to change your life radically or by some small measure?
Do you require some help to motivate you to make those changes?
Whether you have made a conscious decision to make a change in your life or it has been thrust upon you by circumstance matters little. It's before you now and you must act.
Making changes in your life can have a profound impact on you and those around you and with this book, Change Your Life and Get Pleasure from It, you will be able to make start, following advice such as:
The desire for self-fulfilment
Choosing the job that is right for you
How to turn motivation into action
Understanding what you want to do in life
Tips on learning a new profession
How to change your life and be happy
And more…
Taking that first step to change is always going to be the hardest. Any new thing is usually a challenge, and this is no different.
But with Change Your Life and Get Pleasure from It, you can find the right path and stay on it, reaching your potential and making yourself happier and more content in the process.
Get a copy now and start changing your life today!