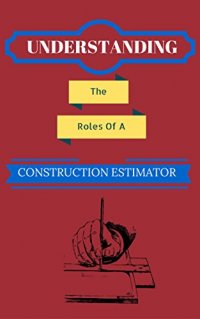 This E-Book is created for the individual who is interested in finding out what it means to be an Construction Estimator.
The career of an Construction Estimator can be very lucrative for you if you take the time out to understand the important roles of the profession and continuing to educate yourself by reading book and taking training classes.
This book will help you understand the important roles of an Estimator, the major mistakes to avoid and understand the bidding process.
The chapter included are:
Preface: Your Step By Step Guide For Creating Your Bidding Strategy
Part 1:

What is A Construction Estimator?

The Roles Of An Construction Estimator

10 Things Every Estimator Should Know About Quantity Surveying!
Part 2:

What Is A Construction Tender?

What is a quotation?

Here's A Sample Quotation Form
Part 3:

Responding To Proposals

Five Fatal Estimating Mistakes

Sample Site Visit Form

Step By Step Process For Making Plans
This is Volume 1 in the series of book designed to help you get on your way to making $10,000 per month by Responding To Project Invitations.