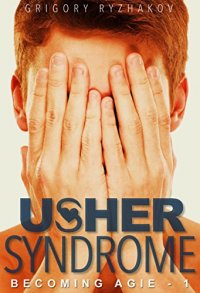 Love makes us blind, but can it cure physical blindness?

Agie used to be a man. Now she has opened her heart to someone who would accept her for what she is.

But her destiny has other plans and Agie has to fight for her love in the most challenging and unexpected way.
This short novella, warmly received by the readers, contains themes of love, friendship, betrayal, self-identity, gender and even cutting-edge gene therapy.
The book was adapted to stage and the "Usher" play had a successful run at Baron's Court Theatre in West London in 2010.