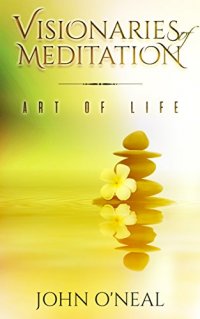 Bargain on 17th - 21st Sep 17



or borrow free on Kindle Unlimited.
No reviews yet.
Do you seek new ways to practice this ancient art, to get the most from it?
In this exciting new book on the subject, Visionaries of Meditation: Art of Life, you can discover some fabulous new techniques and ideas which will transform the way you meditate and improve your outlook.
With several in-depth and well-researched chapters, you will find a book that is crammed with pertinent and valuable tools which will help you to get the most from meditating, including:
?The art of life
?How to create mental visions
?The creative imagination
?The unconscious mind
?The art of breathing
?Powerful focus and a richer imagination
?And much more…
Meditation has been around for thousands of years and has been proven to help with all manner of mental and physical problems.
Now, with Visionaries of Meditation, you can find a whole new perspective to this enigmatic art, that is as priceless and beneficial to us today as it was when it was first practiced.