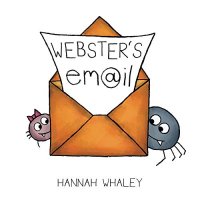 One click, and Webster's email is on its way… but where will it stop?
Webster's Email is a wonderfully witty rhyming story that gathers pace as the little spider begins to regret emailing a funny picture of his sister. Count with Webster in this number book as his email reaches more and more people, while gently introducing young readers to the vocabulary and etiquette of email technology.
One of a collection of picture books about technology for children, that introduce topics about online safety, over sharing, email, meeting strangers online and using computers responsibly. Appropriate for a young audience (ages 3-8) they are a perfect tool for parents, teachers and librarians to teach children about digital issues or for new readers to explore themselves.