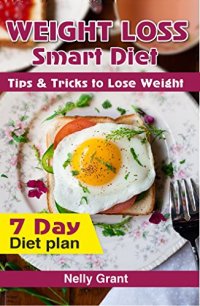 Free on 23rd - 27th Jul 17



or borrow free on Kindle Unlimited.
No reviews yet.
It is Time to Start!
Do you want to lose weight, but don't know how to start? Changing your eating and exercise habits can be difficult, which is why you often give up after a single day!
Weight watching is a number that is designed to reflect optimal healthy eating for weight loss. So, it is possible to go over your target and still shed some pounds. If it is your first time trying out Points, you will find yourself eating regularly as you used to. You don't have to reach it for you to be successful; keep aiming for it. The fact is you may never hit it and still shed weight.
Furthermore, you need to have the correct mindset when on this diet plan. Losing weight is a mind-body challenge. It is both psychological and physical. The right mindset, thoughts as well as beliefs are just as useful as what you eat.
The weight watching model has accountability as well as support. The success of weight watching lies in their structure as a support network.

All this is for you to eat better, feel better, have more energy and lose weight.
Scroll up to the top of the page & get Weight Loss Smart Diet Tips & Tricks to Lose Weight (Plus 7 Day Diet Plan). Don't wait another minute!
Tags: weight watchers, weight loss, weight watchers cookbook, weight watchers recipes, weight loss recipes, quick and easy weight loss recipes, how to lose weight, weight loss books, Paleo diet, ketogenic diet, smart points, tips and tricks to lose weight