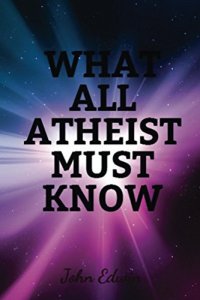 Bargain on 2nd - 6th Nov 17



or borrow free on Kindle Unlimited.
Top - Reviews - Update Details
This book is a clarion call to all those who have doubted the existence of the almighty God. Many people especially, scientist, atheist, and pagans have on many occasion argued, present facts and other irrelevant proves to say God does not exist, but exist in the figment of man's imagination.
This book identifies what the creator, the almighty God has created, his artistic and wondrous works that are visible, glaring and great, that cannot be denied by any man, neither can any man take the glory and credit for creating them. Backed with scriptural references. It is only God that can make the impossible, possible.
The objectives of this book are to convince and not confuse all those who do not believe in their hearts that God truly exists. I hope this article will help them repent and accept that God is real and active in the world today, and he created all things beneath and above the earth.
The surest way to win any case or an argument is through credible, visible and known facts. The fact that God truly exists is presented in this book for all scientists, atheist and doubting Thomas.