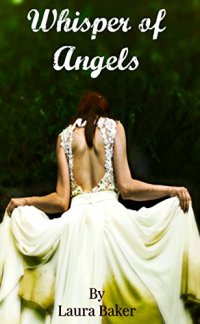 Bargain on 23rd - 27th Oct 18



or borrow free on Kindle Unlimited.
No reviews yet.
Evangeline is a woman with a wounded soul.
After facing a devastating tragedy, Evangeline Winters has lost the will to live. Unable to bear the pain of a shattered heart, she attempts the unthinkable. A year later the scars on her wrist have faded, but the wounds on Evangeline's soul remain, making living day to day a challenge where even breathing seems painful. She will soon learn; however, that hers is not the only life touched by grief, and her actions have unforeseen consequences.
Scott loves his wife. More than life itself, which is why he can no longer watch her drown in her suffering. In a last-ditch effort to save their marriage, he accepts a job half way across the country in hopes of starting over somewhere fresh with Evangeline, a new home in a new state, far away from the grief that haunts them both, and begs her to go with him. To his surprise, she reluctantly agrees. It is the least she can do for the man who never gave up on her, a man who loves her far more than she loves herself. What she does not realize is that Scott is not whom he seems. He is a man with many secrets. Secrets that very well may very well destroy them both. Because Scott has made a deal with an Angel for Evangeline's life, and the wheels of fate have begun to turn, leading her straight to Scott's new employers, the broodingly beautiful David Baptiste, and his rakish brother Victor. She is soon cast into a world that she never believed existed. A world of demons and Angels, where the power of freedom or destruction lies in her hands, where fate and desire vie for control of her life. A world where all she has to do to get the one thing she wants most in life is to say yes. For Evangeline, it may be a temptation too great to bear.
Whisper of Angels is the first novel in the Legacy Trilogy. The Second book, Temple of the Dove will be out later this Summer.
Whisper of Angels touches on subjects that might be distressing to some readers such as suicide and miscarriage.